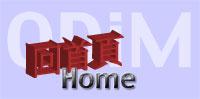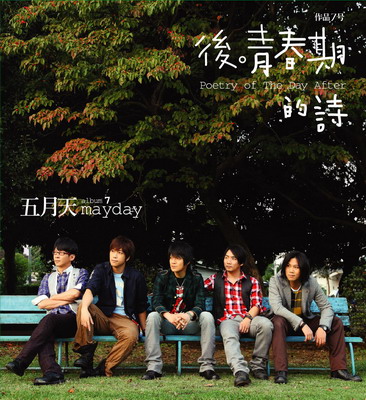 ---
春天的吶喊 Spring's Scream
曲:怪獸 詞:阿信
Music by Monster, Lyrics by Ashin
Don't challenge me to a contest, don't keep looking at my report card,
don't keep being so helpless, don't keep tolerating, don't keep hurting my liver
Daily ham and eggs, daily pork chop, drumsticks and rice,
I need to reform, I need an accident, I need this feeling to stay

When sunshine feels cold, mood like a gypsy (1),
no one can stop me from breaking free from the ordinary
The steering wheel pointed south, never turning (2)
until I see the beach, see the ocean, see the future

Elatedly scream, morosely scream; throw off pressure, overthrow depression
Elatedly scream, energetically scream, scream until sweat runs down, scream until there are no more regrets,
how many times in one lifetime can you challenge the world

Don't want to be a role model, don't want to be well-behaved,
I just want to shake, I just want to spin, I just want to stand until my legs grow weak
Let winter be defeated, let spring rush onto the stage,
let my hot blood turn red, let the sky turn blue, let me destroy boredom

Seeing an antelope graze in the grass (3), I've fallen in love with nature,
too late to wait for my tears to dry, too late to apply sunscreen
I only fear this romance was too long in coming, fear the pain is coming too quickly,
now let me see the beach, see the ocean, see the future

Elatedly scream, morosely scream; throw off pressure, overthrow depression
Elatedly scream, energetically scream, scream until sweat runs down, scream until there are no more regrets,
how many times in one lifetime can you challenge the world

How many times in one lifetime can you finally be free of meddling
How many times in one lifetime can you challenge the world
不要叫我比賽 不要再看我成績單
不要再無奈 不要再忍耐 不要再讓我傷肝
天天都火腿蛋 天天都排骨雞腿飯
我需要扭轉 我需要意外 我需要感覺存在

當陽光很冷淡 心情很吉普賽
沒人能擋住我 跟平凡掰掰
方向盤指向南 一路都不轉彎
除非我看到沙灘 看到大海 看到未來

爽要吶喊 不爽更要喊 壓力要甩 憂鬱要推翻
爽要吶喊 用力的吶喊 喊到流汗 喊到沒遺憾
一生能有幾次 跟世界宣戰

不想再當模範 不想要再當乖乖牌
我只要搖擺 我只想旋轉 我只想閡到腿軟
讓冬天被打敗 讓春天衝上了舞台
讓熱血變紅 讓天空變藍 讓我把無聊炸開

看羚羊草枝擺 我愛上大自然
來不及等淚乾 來不及防曬
浪漫只怕太慢 痛快只怕太快
快讓我看到沙灘 看到大海 看到未來

爽要吶喊 不爽更要喊 壓力要甩 憂鬱要推翻
爽要吶喊 用力的吶喊 喊到流汗 喊到沒遺憾
一生能有幾次 跟世界宣戰

一生能有幾次 終於沒人管
一生能有幾次 跟世界宣戰
Language: Mandarin
Copyright 2008 by B'in Music/Rock Records
Translated by Merry
Notes: First of all, thanks to Cat for helping to decode the not-so-hidden messages (to Taiwanese speakers, anyway). Now, let's do the innocuous notes first. "Spring Scream" is an annual music festival in Taiwan, held in Kenting, the beach town at the far south of the island. So all the references to south, the beach, and going wild can be taken in the context of that event. This song is also an advertising song for Kobron clothing.
As for the rest of it…. hahahaha… ha. Ashin plays with words quite a lot here. Taken at face value, the imagery is bizarre and random but quite clean; peel back a layer and, well, you can't help but wonder if this song is the reason the album still hasn't made its way to the mainland. Notes:
(1) The "gypsy" in "mood like a gypsy" is a homonym for "lump of shit" in Taiwanese – so really, you can read the line as "my mood is really shitty" (tsk, tsk, Ashin)
(2) Okay, more fun with Taiwanese swear words: there's a curse that sounds like "head north (靠北)" that implies you "cry for your father (哭爸)" – i.e. cry for his death. Yeah, it's mean, I know. But here Ashin talks about heading south and not turning – so he will not turn or risk heading north.
(3) "Seeing an antelope graze in the grass…" yeah, this is probably not actually about antelope. Shocking. The Chinese, "看羚羊草枝擺" is another set of homonyms from Taiwanese, basically saying. "f*ck your mother's ****." More or less, anyway. (I'll never see antelope the same way again.) This line contains another, far more innocent meaning – Ashin is famously adverse to nature (it not being air-conditioned), so you can interpret that "I've fallen in love with nature" based on antelope or the alternate reading and decide for yourself what he's saying here.