No, not me: Ashin's suspenders: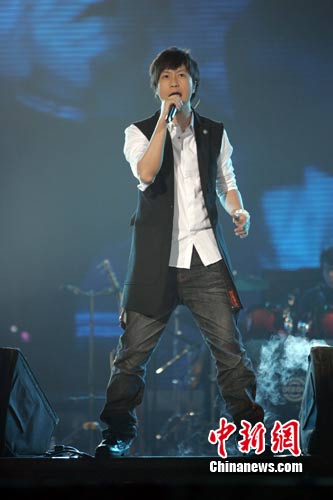 He's got them sorta hidden under that long jacket/vest thing, but there they are: dangling denim suspenders. That's three years now that he's been sporting this look. Three very long years.
Mayday was out performing in Taiyuan, Shanxi this weekend. Holding a concert in Shanxi has to be pretty much the ultimate test of Mandopop superstardom for an act from Taiwan: when you've spread that far out from the standard Shanghai/Beijing/Guangzhou, you know you've made it. In the picture on the linked page, I think Stone looks a little like A-fu at first glance, though.