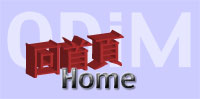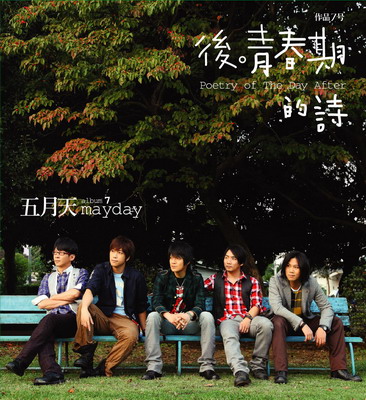 ---


出頭天 Breakthrough Day
詞曲:阿信 Music and Lyrics by Ashin
In the sky overhead, are there people who can see,
See that I'm not willing to live this way
In my lifetime, I want to believe
Every flower has its own spring

In the sky overhead, a heavy rain falls steadily,
But it can't change my aspirations

Forever waiting for that day, when we can have our breakthrough
I'm not afraid of difficulties, I'm only afraid of having no ambition
That day when we can break through,
The days I long for, they'll be here soon

In the sky overhead, is there a God that cares about me,
How is it that I'm so battered and bloody
Once blood dries it clots, failure doesn't mean hopelessness,
Success is believing in yourself

The floating days, waiting for opportunities,
I don't believe fate is this unkind

Forever waiting for that day, when we can have our breakthrough,
I'm not afraid of difficulties, I'm only afraid of having no ambition
That day when we can break through
The days I long for, they'll be here soon


在 我的天頂 甘有人會看見
看到我不甘願這樣過一生
在我的一生 我甘願來相信
每一朵花都有自己的春天

在我的天頂 大雨落不停
也不能改變到我的固執

永遠等待 那一日 咱可以出頭天
人生不怕風浪 只怕自己沒志氣
那一日 咱可以出頭天
我盼望的日子 會真快 來到我身邊

在我的天頂 甘有人在保佑
怎樣我常常摔的頭殼流血
血乾會結痂 失敗也不失志
成功是咱自己看自己得起

飄浪的日子 等待著時機
我不信命運會這麼無情

永遠等待 那一日 咱可以出頭天
人生不怕風浪 只怕自己沒志氣
那一日 咱可以出頭天 我盼望的日子
會真快 來到我身邊

Language: Hokkien/Taiwanese
Copyright 2008 by B'in Music/Rock Records
Translated by C.C. and Merry
Notes: On the last part of the third line, 改變我的固執, Ashin wrote '固執' as the lyric on his blog, but his pronunciation when singing the song is closer to 老實,憨直 in traditional Taiwanese. The meaning, then, is sort of similar to the attitude described in the classic Mayday song, "
Fool (憨人)
." The song also picks up on themes expressed in the more recent "
Stubborn (倔強)
."
In the line, "甘有人在保佑," C.C. tells me that in spite of that "人," the idea is really God or the heavens – asking whether God is watching out for him, because he fails so often.
This song joins the long list of Mayday songs for which the title is the toughest part to translate. C.C. described it to me as, "As long as you are willing to work hard, one day you'll find success (只要努力,一定會有成功的一天)." It comes from an idiom, "出人頭地," which roughly translates to "to come to the front," or above average... but the phrase can be used to mean "a person's day in the sun" or the day that someone has finally "made it." I tried to think of a way to express the concept in English that wouldn't be too wordy and came up with "To Flourish," but since then YesAsia.com has listed the title of the song as "Breakthrough Day." This is, I think, a vast improvement, so I've updated the translation.
A big thank you to Danny Seow Wei Jie for help improving the translation, especially on the "in the sky overhead."